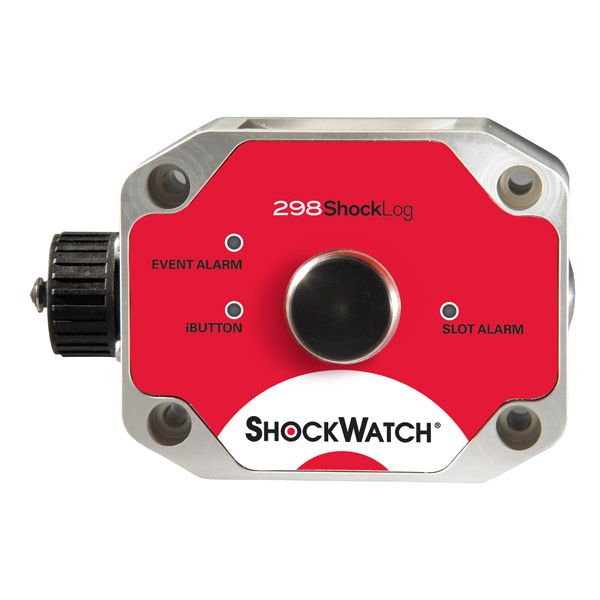 Shocklog 298 with Temperature Data Logger
Shocklog 298 with Temperature Data Logger
ShockLog 298 has specifications like:
Tilt and Roll: Iincludes a record of tilt and roll data
GPS: Records GPS positioning for every event and summary interval
Radio Frequency: Allows information transmission to RF base station module attached to system.
ShockLog298 has sensors that record direction, amplitude and duration of impact force. This optimizes supply chain integrity and performance. This impact recorder offers features that can expand monitoring capability within your supply chain. This records the time and severity of the event and delivers an unmistakable visual notification.
Features:
Sensors record events, max peaks X, Y, Z, gRMS, and internal temperature

USB and iButton

User definable warning and alarm levels

LED lights for visual notification of alarms and warnings

Captures and coordinates events with GPS

Option to build temperature or humidity to unit