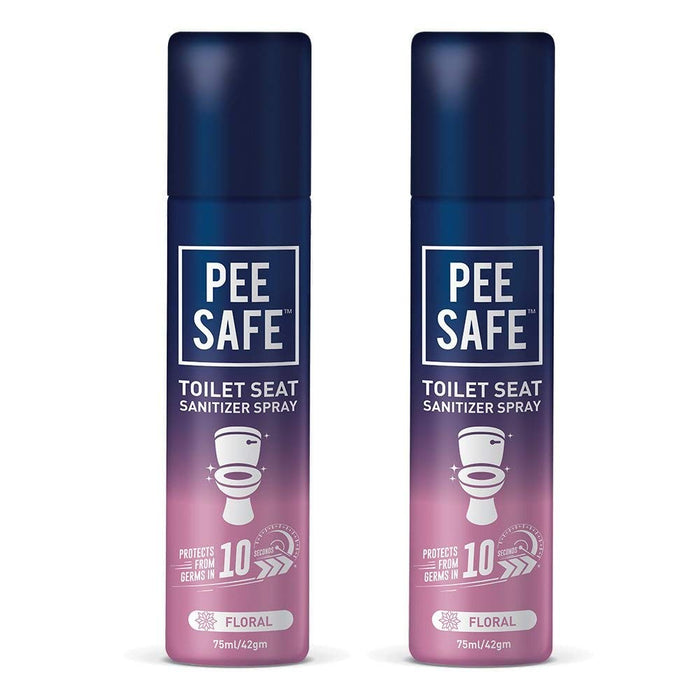 Peesafe Toilet Seat Sanitizer Spray - 75 ml (Pack of 2, Floral)
They can be dangerous and be a cause of a long term illness. Personal washroom on the other hand can be clean but are they sanitized? Well that's another question.
PeeSafe Toilet Seat sanitizer is here to provide you with all the sanitation these washrooms require. It will give a soothing and stress-free toilet experience anywhere, anytime.
PeeSafe's TSS disinfects the toilet seat and protects you from the germs lurking around it. The long lasting and floral fragrance makes sure you don't have to survive the torture of dirty and stinky washroom anymore. It reduces the risk of UTI and other infections. It can also be used on other surfaces such as flush knobs, taps and toilet door handles. The spray comes handy and fits into even smallest of your bags. The product is available in three aroma variants of Mint, Lavender and Floral. The two size variants are 50 ML and 75 ML.
Product Key Features:
Disinfects toilet seat
Dries within 10 seconds
Provides hygienic sanitation
Floral fragrance blast
Deodorizes washroom
Easy to carry