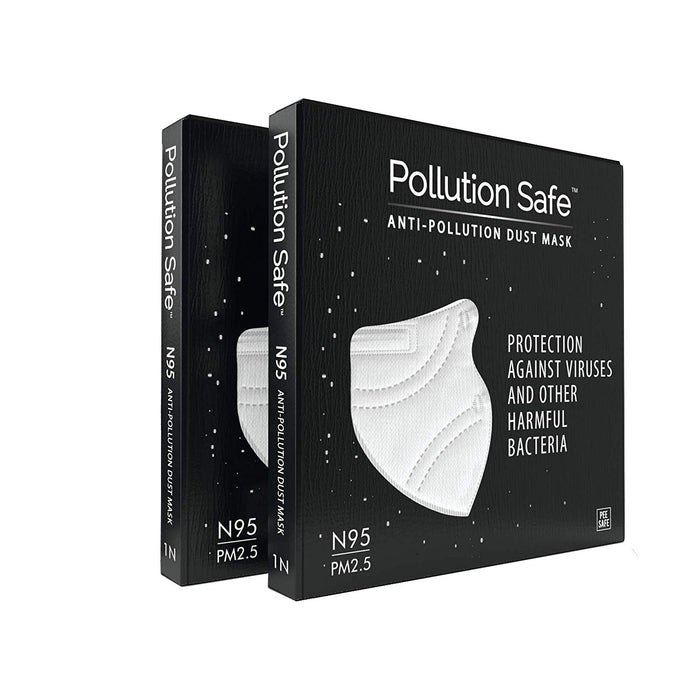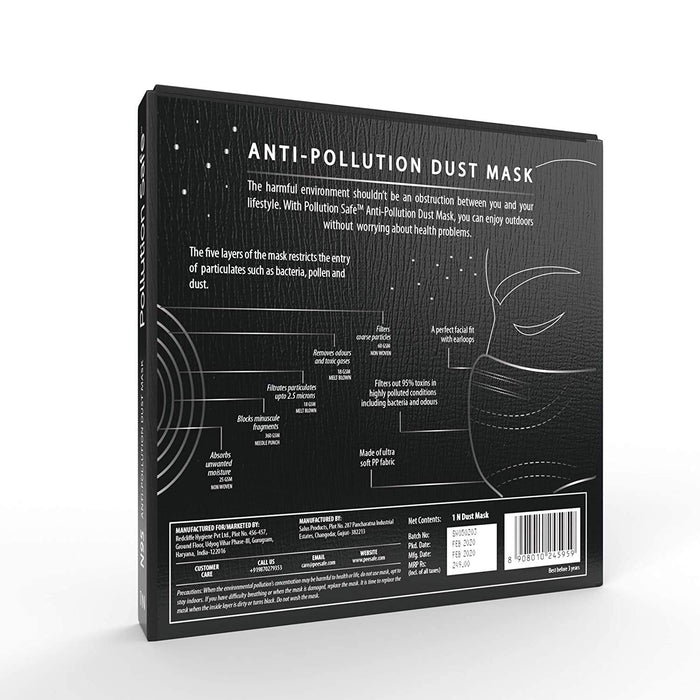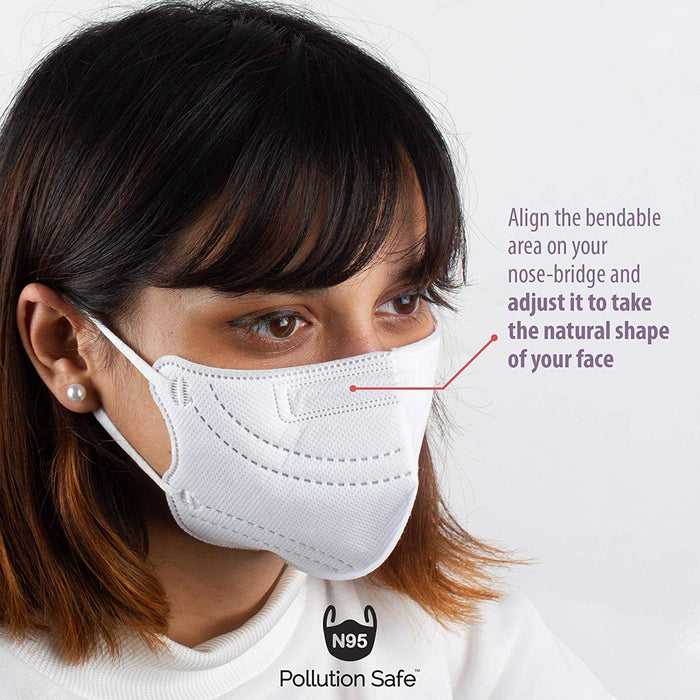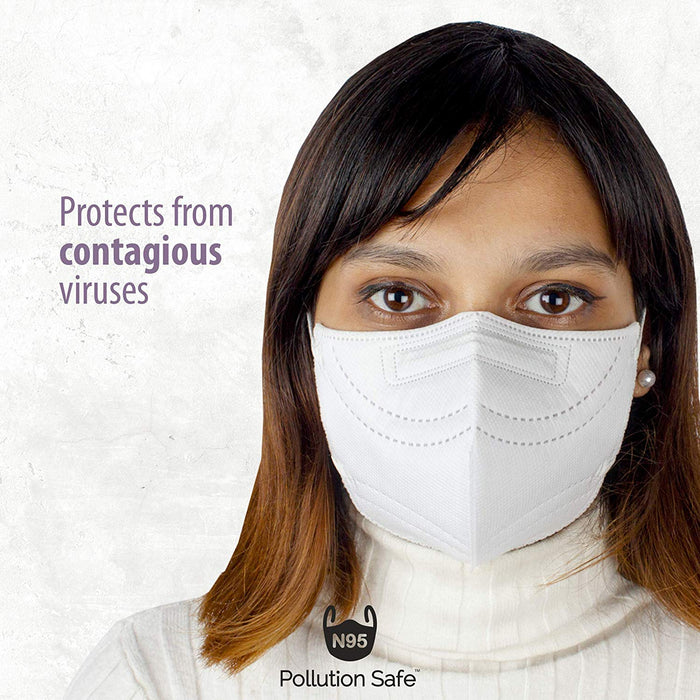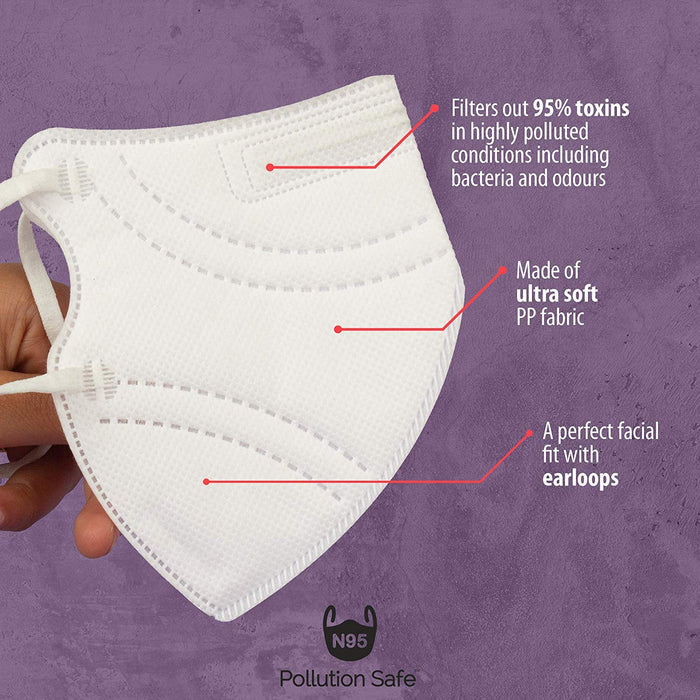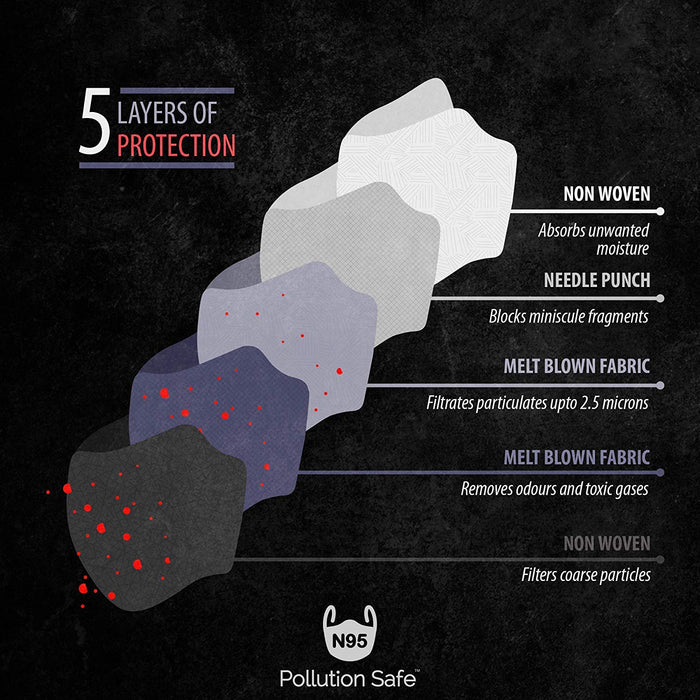 N95 Anti Pollution Dust Mask (White) - Pack of 2
Due to a drastic increase of vehicles on the street, pollution is definitely a major concern. The air quality index remains high all year round, which is leading to serious breathing problems especially for people suffering from respiratory diseases. 
Pollution shouldn't be a hurdle between you and your running life. With the pollution safe dust mask, you can breathe better and safe. The
N95 Anti-Dust Face Mask
, filters out 95% of the toxins present in the air with the help of the 5 layers present in the mask. 
N95 Grade Masks are not washable. 
People over 60, pregnant ladies and children are especially advised to wear N95 pollution masks. The government recommends N95 filter class especially for those mask wearers who are young, active or have impaired lung function.
Key features :
A perfect facial fit with earlobes.
Filters out 95% toxins in a highly polluted environment.
The five layers of the mask help in preventing the entry of non-oily particles.
The mask filters out dust, allergens, bacterias, viruses and other pollutants.