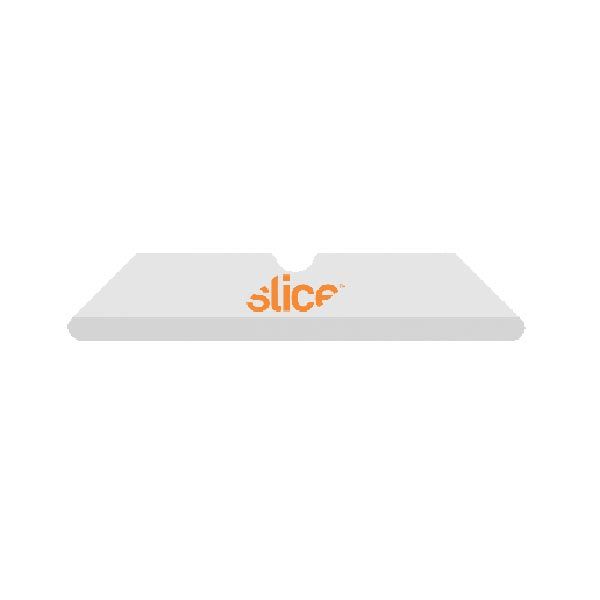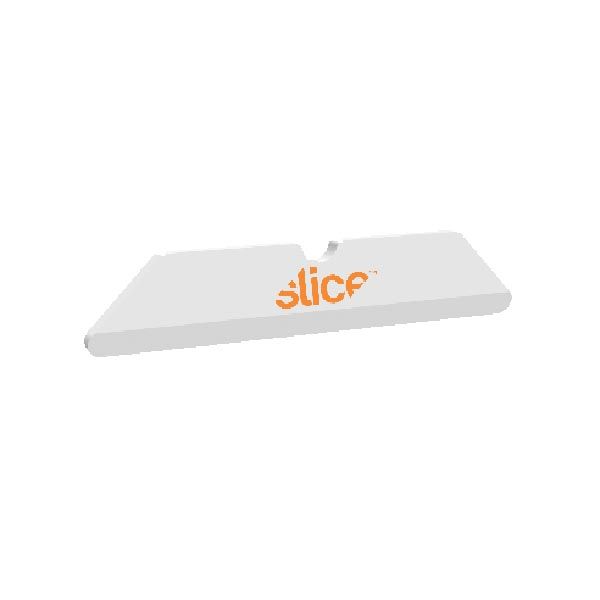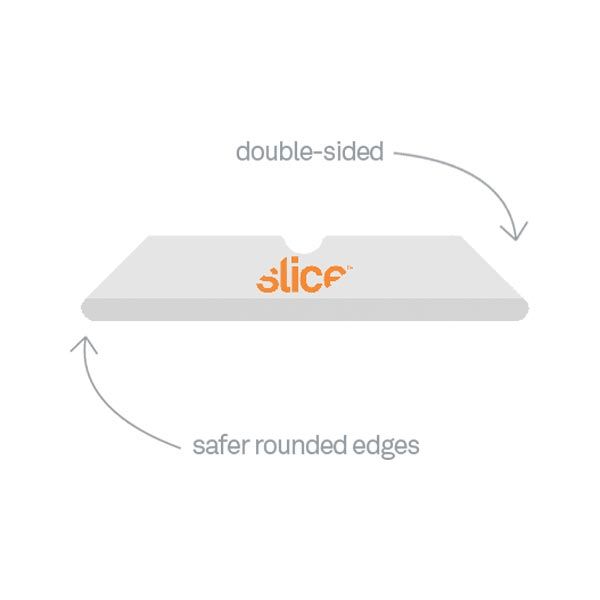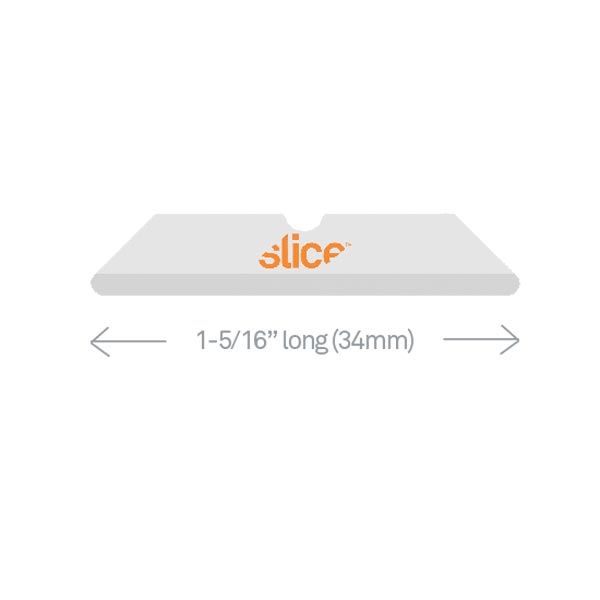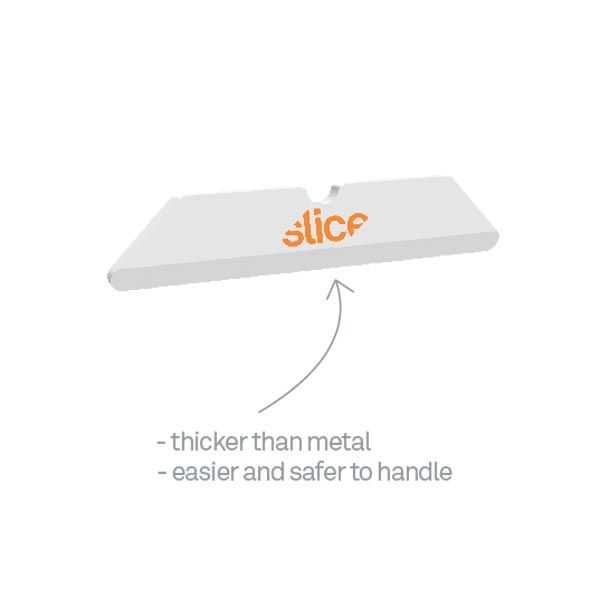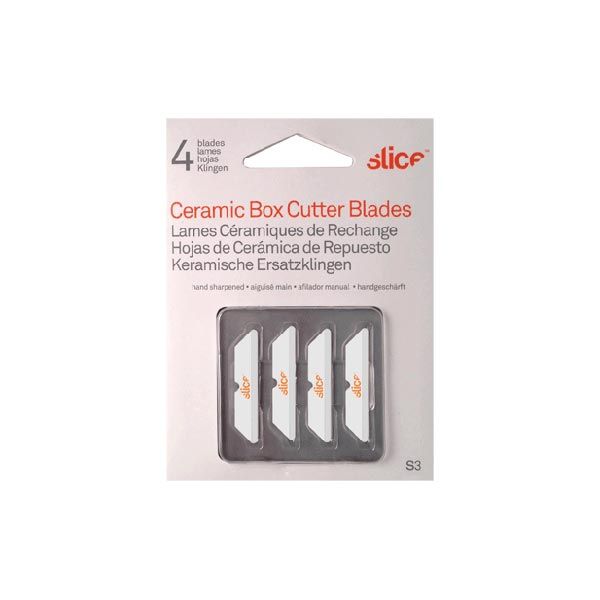 Cutter Blades by Slice
Each cutter replacement blades pack contains 4 dual sized, rounded tip Slice ceramic blades. They are exclusively used with Slice cutting tools. The rounded tip gives a flexible feature for an easy use. Slice cutter blades are used mostly for office and industrial purposes. Its specified design makes it an absolute safe product for easy use. This tool is non conductive and non sparking which make this an ideal product and electrical friendly. Slice ceramic blades are different from traditional metal blades that had to be replaced within a quick span of time. Hence, ceramic blades do not require quick change in blades, which means less injuries caused to the user. Ceramic replacement blades are rust free therefore can be used for a longer time.
Features:
Rust free, chemically inert, non magnetic

No oil coating like traditional metal blades

Sharper and long lasting

Non conductive, non sparking

Less blade changes means less injuries

Rounded tip

Measures 1-5 to 1-6 inches in length.