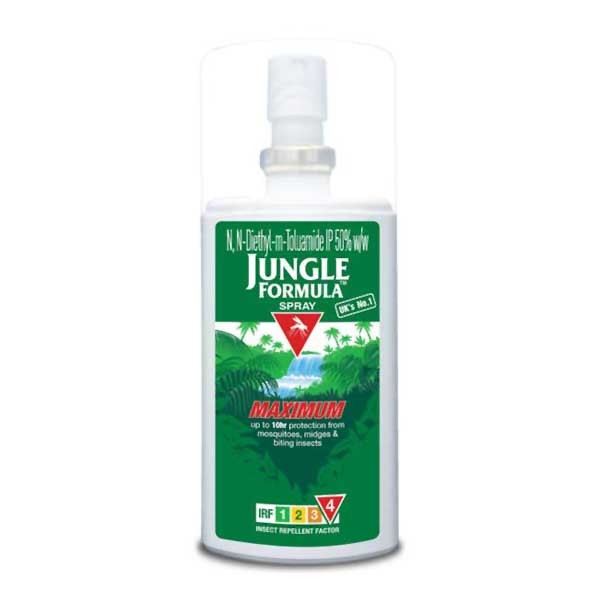 Jungle Formula Mosquito Repellent 75ml Maximum Spray
Mosquito Repellent Spray - Jungle Formula Maximum Spray
Jungle Formula Maximum Spray 75ml is a strong and long-lasting roll-on insect repellent endorsed by the Hospital for Tropical Diseases that is made using 50% DEET that offers up to 12 hours of protection against midges, mosquitoes and biting insects.
Features:
Insect Repellent Factor 4.

Contains 50% DEET and plant extracts.

Up to 12 hours protection

For adults and children from 3 years.

Contains alcohol.

For use in areas with a high risk of malaria and other insect transmitted diseases.
For furher information, visit website: www.jungleformula.in